Weed Delivery in Somerville
Get Delivery Now
Get Your Weed Delivered to Your Doorstep
Alright, Somerville, it's high time we talked about weed delivery. Meet Lantern, your future favorite when it comes to weed delivery services. We're not just dropping off your goods — we're delivering quality products, education and a customer service experience that'll have you feeling like a VIP.
Lantern is right in your backyard, revolutionizing weed delivery in Somerville. We've created a cannabis delivery-only system that works on your terms. Want your cannabis flower delivered to your door? Just say the word, and we'll be there faster than you can say, "Cannabis Control Commission" (try saying that 3 times in a row). Now that's what we call the good stuff.
But Lantern isn't just about making a quick buck. We're staunch advocates for social equity within the cannabis industry. We partner with local organizations and projects that share these values, promoting a fair and inclusive cannabis market.
And if you're craving a little something extra, our Lantern+ VIP services have you covered with exclusive updates and special pricing — it's like being famous, but for cannabis.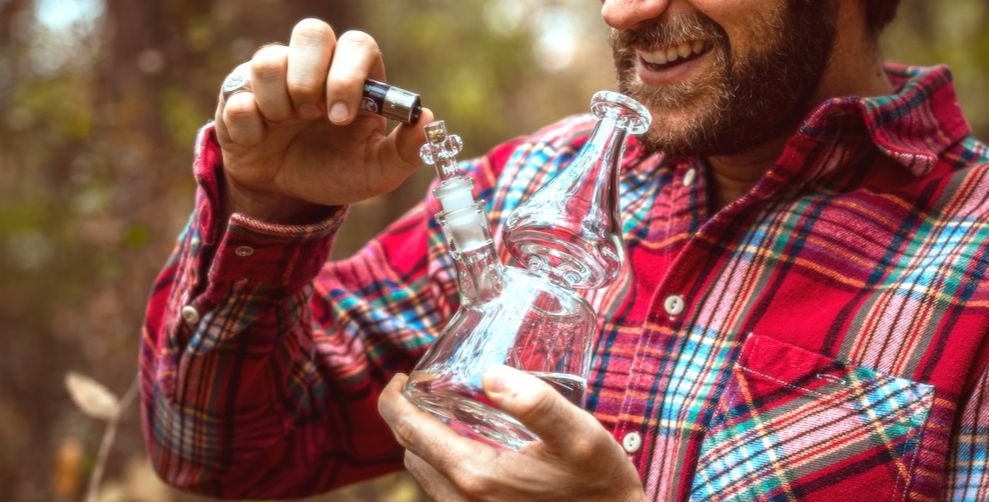 Somerville's Best Weed Delivery Service
We're the superstars of Somerville weed delivery. A cannabis dispensary on wheels, if you will. Our online menu has something for everyone, from seasoned stoners to total newbies. All products are lab-tested and verified, so you can be confident that what you're getting is real, authentic, quality cannabis. But let's dive a little deeper into what makes us so special.
Fast Service & Free Delivery
Whatever you're looking for, Lantern's got you. We offer fast, free delivery in Somerville from 9 am to 9 pm. Why traipse across town when you can get your weed delivered?
Reliable Brands & Quality Weed Products
Lantern only stocks the best of the best. We've curated a selection of premium cannabis products, from the freshest cannabis flower to edibles, extracts, topicals, tinctures and more. Because whether you're medicating or recreating, you deserve nothing but the best.
We run with brands like:
Camino
Dab FX
Local Roots
Cheeba Chews
Nature's Heritage
Coast and so many more!
So you know you're getting top-shelf products every single time.
User-friendly Experiences
Lantern's online shop is as easy to visit and navigate as a stroll in the park. Our marijuana delivery menu is clear, our prices are fair, and our customer service is always ready to help. Plus, we provide educational content to help you understand cannabis consumption, the law, and everything in between.
Special Pricing for All
Lantern believes that everyone should be able to enjoy the benefits of legal cannabis without burning a hole in their pocket. That's why we offer cannabis specials you can't beat! Lantern is here to serve Somerville with the best prices around.
So, Massachusetts, are you ready to experience the future of weed delivery? Because Lantern is here, ready to serve, and wanting to take your cannabis experience to the next level.