Weed Delivery in Boston
Get Delivery Now
Get Your Weed Delivered to Your Doorstep
Forget about the old-fashioned weed pickup; we're in the age of cannabis delivery. Let's talk about Lantern, the ultimate source of weed delivery in Boston. We're really more than just a delivery, though. We're all about customer-centric service, verified quality, cannabis education, and being a companion for the entire journey.
But wait, it's not just about getting your weed delivered. It's about understanding what you're consuming. We provide informative content to educate our customers because, let's be honest, knowledge is power, and in this case, it's the power to choose the right cannabis products for you. And let's not forget about social equity. Lantern is committed to fairness, inclusivity, and justice. We partner with projects and organizations that share the same values. So, by choosing Lantern, you're not just getting your weed delivered, you're also contributing to a fairer cannabis industry.
Based in the Boston area, we deliver to your Massachusetts address faster than you can say "pre rolls". We're talking same-day delivery from 9 am to 9 pm every day. Just make sure you have your driver's license or other government ID ready for verification — because, you know, rules.
Wait, did we mention our VIP services, Lantern+? Oh, you'll love this. Exclusive updates, special pricing, with faster deliveries. It's like the red carpet treatment but for weed.
Boston's Best Weed Delivery Service
We're the superstars of weed delivery in Boston. A cannabis dispensary on wheels, if you will. Our online menu has something for everyone, from seasoned stoners to total newbies. All products are lab-tested and verified, so you can be confident that what you're getting is real, authentic, quality cannabis. But let's dive a little deeper into what makes us so special.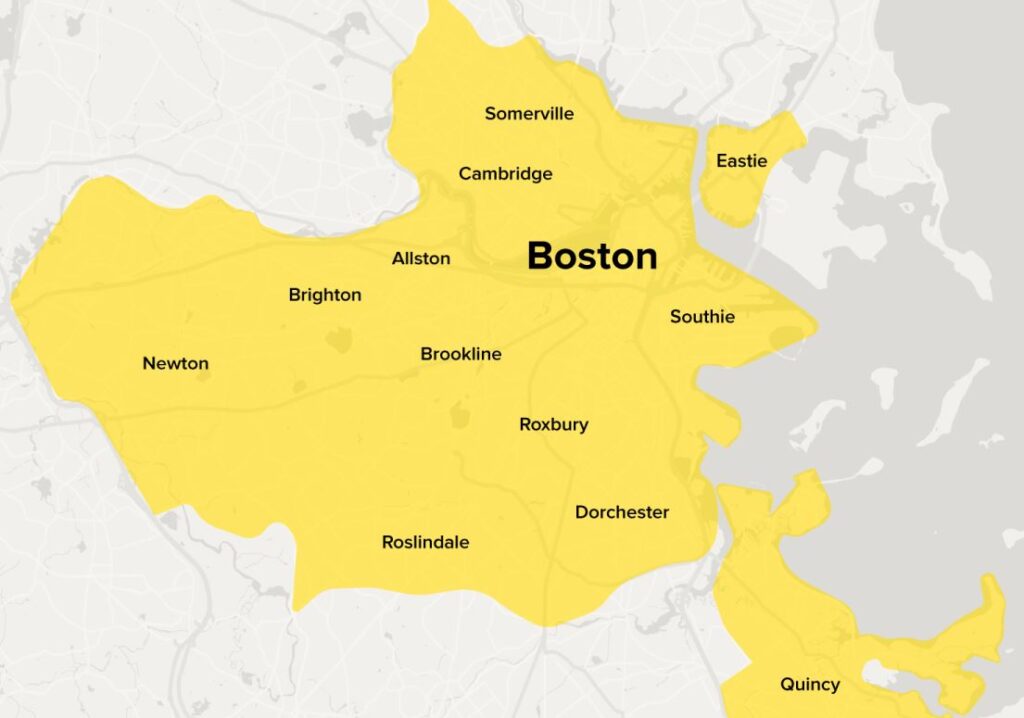 Fast Service & Free Delivery 
Picture this: You're chilling in your Boston apartment, you place an order, and BOOM, your cannabis is at your door before you even finish your Netflix binge. Plus, did we mention the delivery is free? Yes, darling, free delivery.
Reliable Brands & Quality Weed Products
Lantern only deals with the crème de la crème. We carry a wide variety of cannabis products, from premium flower to edibles, vapes, extracts, tinctures, and more, sourced from the most reliable cannabis brands and dispensaries in the city. Quality? Check. Variety? Double check.
We run with brands like:
Camino
Dab FX
Local Roots
Cheeba Chews
Nature's Heritage
Coast and so many more!
So you know you're getting top-shelf products every single time.
User-friendly Experiences
Don't you just hate it when shopping online feels like solving a Rubik's Cube? With Lantern, you can say goodbye to that drama. Our user-friendly shop makes it easy to find exactly what you need. Plus, you can always chat with us if you need help with any of your cannabis deliveries. Shopping for weed in MA has never been easier!
Special Pricing for All
Let's talk savings, shall we? Lantern believes that everyone deserves a good deal. We offer special pricing and better pricing than the dispensary, making our weed products affordable for all. So, whether you're looking for flower, pre-rolls, or edibles, you can bet there's a deal waiting for you.
So, Boston, are you ready to have your weed delivered with style, speed, and sophistication? Welcome to Lantern, the future of the marijuana delivery business.